Future Trends in Corporate eLearning - A Leap Ahead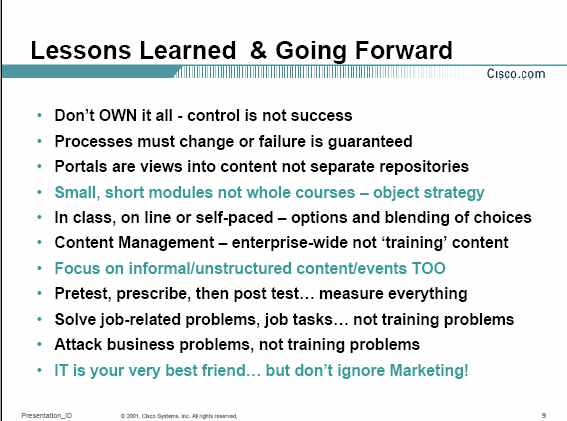 Join us for a panel discussion by corporate elearning professionals on trends in technology, learning, corporate culture and business environment and related global and government policies.
The panel discussion--with participation by Peg Maddocks of Cisco, Tom Hill of HP, Jerry Neece (formerly with Sun) and perhaps with brief "remote appearance" by one or two futurists/analysts--will be followed by breaking the group in workgroups and looking at the panelist visions, plus the groups own perspective, and presenting those trend perspectives to the group as a whole.
Post-meeting Summary
Please bear with us as we prepare the summaries. This session was light on slides and heavy on talk, and we each have many pages of notes.